Body-Content
Special Productions &
Industrial Blades
The Klötzli Knifesmithy produces a wide array of custom blades. Depending on the requirements and quality these blades are made in the Klötzli Workshop or by one of our countless suppliers around the globe.
Cheese Triers
The Klotzli knifesmithy has been producing cheese drills for generations. This precise tool is the "oldest" product produced in the workshop. It was introduced to our range at the turn of the last century.
Custom Blades
We have the possibility to produce blades according to exact requirements. Steel and angle of the cutting edge are chosen to best fit the needs and purpose of the blade.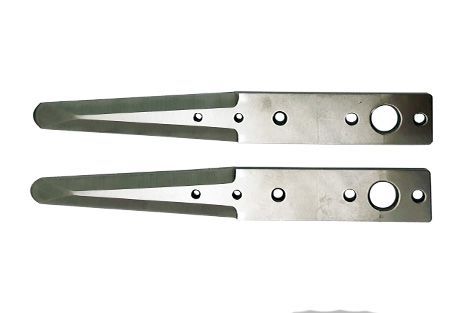 Dough Scissors
Blades for an industrial dough machine. Production of the blades according to plans and specification of the customer.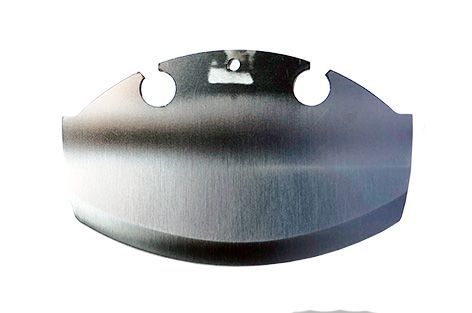 Mincing Knife
Production of a mincing knife blade according to design and specification of a customer (without the wood handle).
Suppliers
For projects that exceed the capacity of the workshop we can rely on a number of manufacturers from around the globe to work according to our technical expertise and quality control.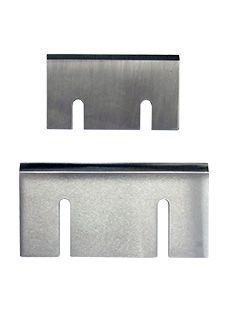 Slicer Blades
Slicer blades can be custom made or produced in standard measurements.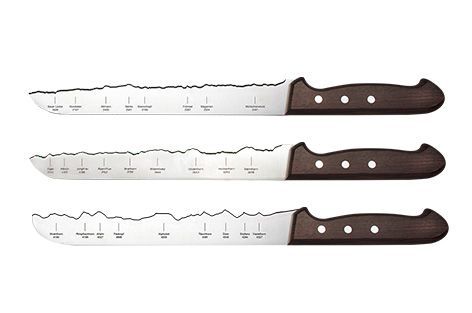 Panorama Knife
The Klötzli knife smithy was significantly involved in the development of the popular "Panorama Knife" kitchen knives. The main objective was the technical supervision and the establishing of cooperations, as well as the quality control.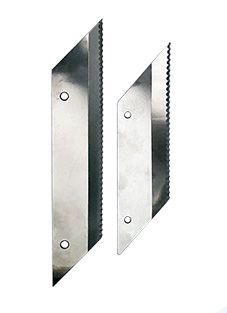 Sausage cutter
Blades for sausage cutters are available in different sizes, made in Switzerland in our own workshop or by suppliers.