Body-Content
2. Generation 1849-1923
Friedrich Ernst
Klötzli
After he had learned his father's craft in the family workshop, his years of travel led him to Germany and France to work for different knifemakers. He took over the family business in 1882 and remodelled the workshop. In 1891 he renovated the shop and broadened the variety of products with tools for cattle care and forestry.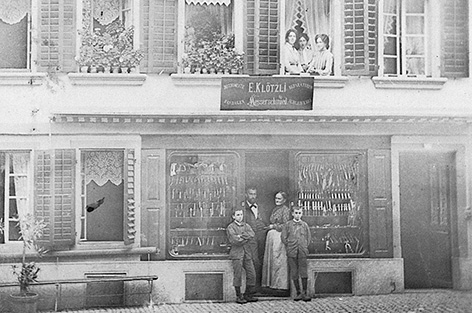 The family Klotzli-Duer in front of the shop, around 1890. The workshop is located just behind the shop. Friedrich Ernst Klotzli, his wife Louise Klotzli-Duer with their two sons and three daughters.
Family Klötzli-Dür
Until the first electrical motors were introduced two generations later, the machines in the workshop were powered via transmission from the neighbouring mill. Friedrich Ernst Klötzli married the daughter of the mill owner: Louise Dür.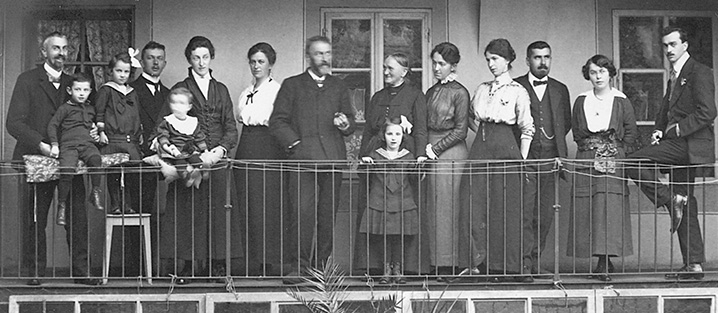 Three Generations
Three generations of Klötzlis, dated around 1900.
center: second generation, Friedrich Ernst Klotzli. Far left: third generation Ernst Alfred Klotzli with his son Ernst Ulrich Klotzli, the forth generation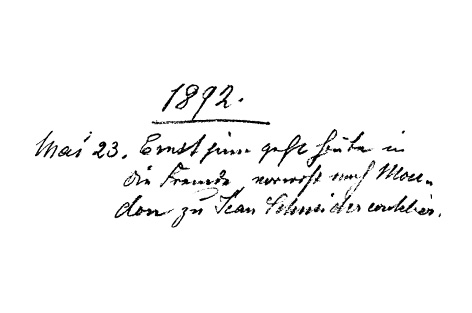 Diary
Friedrich Ernst Klotzli kept a diary for many years.
These records of daily events and experiences allow us to get a precious insight into the life of a businessman at around the turn of the century.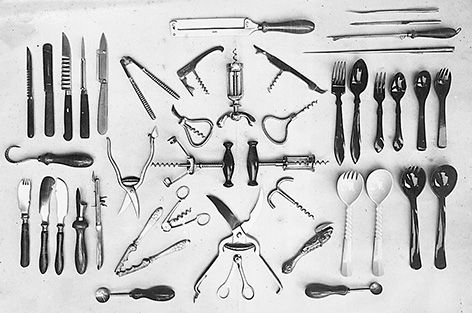 Assortment of Goods
Photographs like this were used by Friedrich Ernst Klotzli to present his assortment of goods when visiting his customers, the hotel managers in the Swiss Alps.