Body-Content
6. Generation
Nina & Samuel
Klötzli
In the beginning of 2020, the siblings Nina and Samuel Klötzli took over the family business. Under the guidance of their parents, Nina and Samuel were able to get to know the company. Now they are taking the business into the future - with continuous support of their parents.
Nina Klötzli, born 1983
After successfully completing a Swiss hotel management school in 2012, Nina wanted to learn more about the family business and joined the company for work experience. She enjoyed the work more and more and decided to stay on permanently and to eventually take over together with her brother Samuel. Besides her role as executive managment, she likes to spend as much time as possible in the workshop to learn about the craftsmanship of a knife smith. Before her studies she had a colorful array of experiences abroad. For many years she lived and worked in England, the south of France, Australia and on a yacht in the Mediterranean sea.
Samuel Klötzli, born 1985
Samuel has always been interested in the family business and contributed from an early age on. But before getting serious about the business he also lived out his passion for traveling by spending some time abroad – schooling in England and backpacking though South America and other exotic places. Following his passion for the arts, he completed an apprenticeship in visual merchandising before joing the Klötzli company. As well as being part of the executive managment, with his sister, he is mainly responsible for the marketing of the company. With good taste he executed a makeover of the corporate identity of the business, to respect familiy history.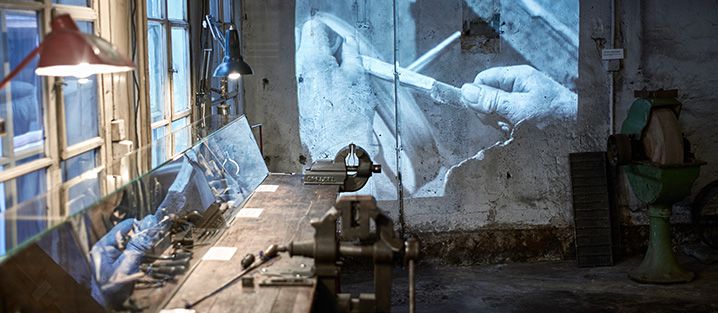 1846 - 2021
175 Years
Shortly after taking over the business, Nina and Samuel celebrated its 175th anniversary. To honor the achievements of their predecessors, they opened a museum in their old workshop. The result is an insight into the life and work of the earlier Klötzli generations and a documentation of the cutlery's trade and craftsmanship.
It is very important to us to lead our business carefully and sustainably into the future. Mindful of our employees and the craftsmanship and with careful handling of our history and resources. We believe in the high value of good craftsmanship!
Siblings Nina & Samuel Klötzli